Universities of the Netherlands
The value of science: for the generations of tomorrow
Dutch universities are unique because of the intertwining of research, education and innovation. They train much-needed talents of the highest quality; the generations of tomorrow. Even now, our scientists are already translating outcomes of pioneering research into answers to major and current societal issues, for example in the fields of sustainability, AI, safety, data science, education, nitrogen, food security, legal security and health.
Highlighted
Language of instruction universities
Facts & Figures
From the 2016-2017 academic year, UNL has been taking an inventory of the languages in which degree programmes are being taught at universities in the Netherlands. This page brings together all information collected on the languages of instruction.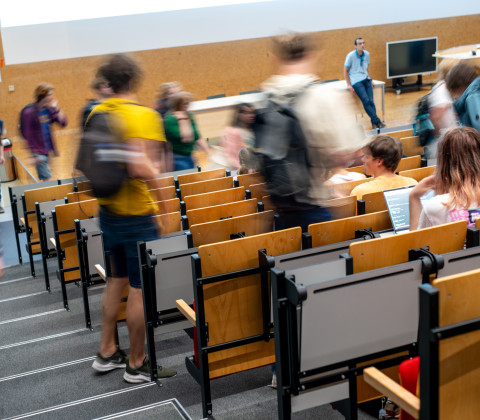 Number of students
340.700
In total, 340,700 students are registered at Dutch universities – almost 700 students more than the last academic year.