Definitive agreement on CAO 2023-2024 for Dutch Universities
Last updated on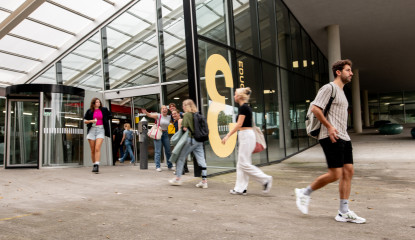 On 26 July, following a positive backbench consultation, Universities of the Netherlands and the employees' organisations FNV, FBZ, CNV Overheid and AOb converted the CAO negotiating settlement which was concluded on 28 June into a definitive agreement. The collective labour agreement (CAO-NU) is in effect from 01 April 2023 through 30 June 2024.
The definitive agreement stipulates:
On 1 August 2023, the salaries of university employees who are employed by a Dutch university will receive a general increase of 9.0%. In addition to the foregoing they will receive a one-off lump sum payment in the month of September 2023. Based on full-time employment, this payment will be in the gross amount of €1200 for employees who receive the minimum hourly wage for the university sector, €1000 gross for employees up to and including pay scale 9 and €800 gross for employees in scale 10 or higher;
The CAO parties have agreed to increase the number of lecturers with a permanent employment contracts. Within three years' time, the number of lecturers with a temporary contract must be reduced to 13.5% of the total academic teaching staff, which consists of full professors, associate and assistant professors and lecturers. At the moment, 15% of employees in this group have temporary employment contracts;
From 2024, employees are offered the possibility of paid leave on a holiday that is significant to them by allowing employees to exchange the day of leave on Good Friday for another holiday or anniversary. 
from 1 August 2023, Parties wish to take an initial step toward introducing partially paid gender transition leave for visits to a physician or psychologist in connection with the diagnosis, medical transition and/or hormone therapy during the transition period. In doing so, parties anticipate a statutory provision. If, in the interim, statutory frameworks in connection with gender transition leave are introduced, this article will expire, and the CAO parties will consult with one another to determine whether further agreements are necessary.
The parties to the CAO will convert the agreements in the CAO agreement into the final CAO text. The aim is to have the complete text of the new CAO-NU 2023-2024 available online in September 2023.